5 Tips to make sure your business is visible online
1. Google My Business Listing
If you don't have a verified Google My Business listing, you are losing free local customers for your business. Creating a GMB listing is free & easy. You just have to visit GMB website, log in with Google account and create a profile. Make sure to fill all details with accurate address, location, working business contact number, services & working hours.
Try to add as many photos as you can to increase the chance of getting high ranking and more impressions which result in more free direct calls for your business.
Pro Tip 1: Try to geocode your images. You can do it easily with free tool. Follow the steps below to geotag your images for Google my business listing ranking.
Search your business' name on the map
Upload the desired image
Click "Write EXIF Tags"
Click "Download" to get a new photo with geotag information
Pro Tip 2: After verification, try to get reviews on your GMB listing from local guides. You can connect with us for that.
Stay tuned and subscribe for upcoming posts dedicated to whole GMB guide and case studies.
2. A Website for your business
Website is a must-have asset for your business to be online. It's like the first step towards taking your business online. Your website represents your business as a brand. It's like your business's virtual representative available 24×7 for your customers who needs information about your services you are providing, products you are selling and everything.
Your website should be mobile responsive and full of information about your business.
You can connect with us for a professional website. We can help you create a mobile responsive website ready to convert visitors into your customers. Or stay tuned and subscribe for the next post on how to create a website yourself for free.
Watch the review video below from our recent website designing client.
As per the research done by Hootsuite, more than half of the people on earth now use social media. So, it would be a great place to connect with a new audience for your business. Average social network users will spend a daily average of 1 hour, 22 minutes with social networks this year, an increase of roughly 6 minutes from the previous forecast of Emarketer.
You can simply create Facebook page, Twitter account and Instagram account and update information about your business combined with few tips to engage with the social media audience and later convert them to your buyers. Having a YouTube channel is plus as video content is in more demand and converting well these days.
4. Create high-quality content
Create high-quality content will help your business in 2 ways. First, it will help in Search Engine Optimisation of your website and social media handles and second, it will help in brand reputation. There may be so many similar businesses like you and your competitors too, creating high-quality content will always take you a few steps ahead in battle.
To begin with you can find what peoples are searching for related to your business. For that, you can use Google trends, UberSuggest – a free keyword research tool or Answer The Public to Discover what people are asking about your business.
There are many free tools available online to create videos and graphics content like Canva, Powtoon, Animoto etc. You can also connect with us to get high-quality video, graphics, blog posts at the most affordable price if you don't want to spend much time doing it yourself.
You can create informative and how to blog posts related to your business. It will help you with more presence online. Stay tuned and subscribe for upcoming posts dedicated to each topic of DIY marketing tips for your business.
5. Engage in Question Answer Websites
There are many question-answer websites like Quora, Yahoo answer etc. Peoples often ask questions there and users answer their question. You can engage there with an answer and catchy pitch for your business at the end. There are quite high chances of peoples for visitors to convert from there. This will also help in increasing your brand presence online and you can reach more potential users for free.
6. Testimonials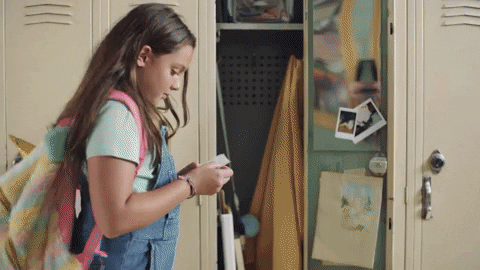 Testimonials help your business branding and give you insights to improve your product/services. You should also try to get video testimonials from your customers and upload them on social media handles and YouTube. Now, business as we know has changed. Customers are being smart. They now research over the internet before buying service or product. So, you should always try to maintain your business' online reputation.
Final Words
So, these are the top 5+1 tips to make sure your business is visible online. Hope you have enjoyed reading the post and I hope it will help you to reach a new audience online. Stay tuned for upcoming posts dedicated to DIY online marketing tips for business. Do share it with your friends in business and let us know your thoughts in the comments below. We are a complete Digital Marketing team you can also connect for any related help at most affordable price.